Good things can get even better!
We have just deployed a new feature update and added some very cool features to improve your Razzo experience.
No Credit Card required
The 30-day trial period is now credit-card-free. This way, you can securely demo our product and see if it works for you – no strings attached!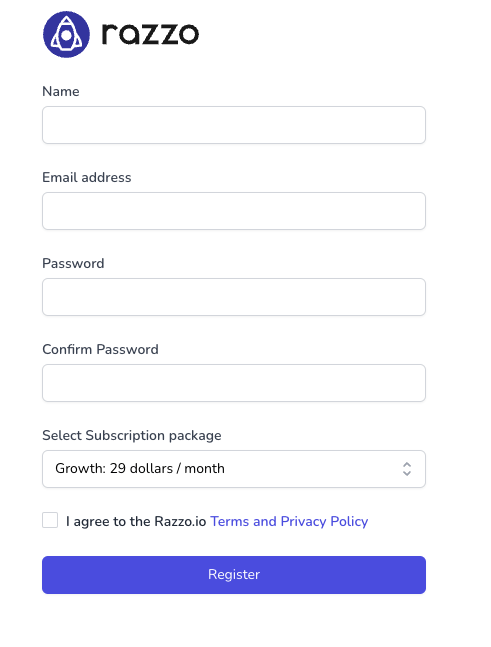 Shipmondo Integration
Make the best of two worlds with streamlined integration.
Our new Shipmondo dashboard feature allows you to easily access all your shipping information at the click of a mouse. This includes shipping costs along with tracking and delivery times.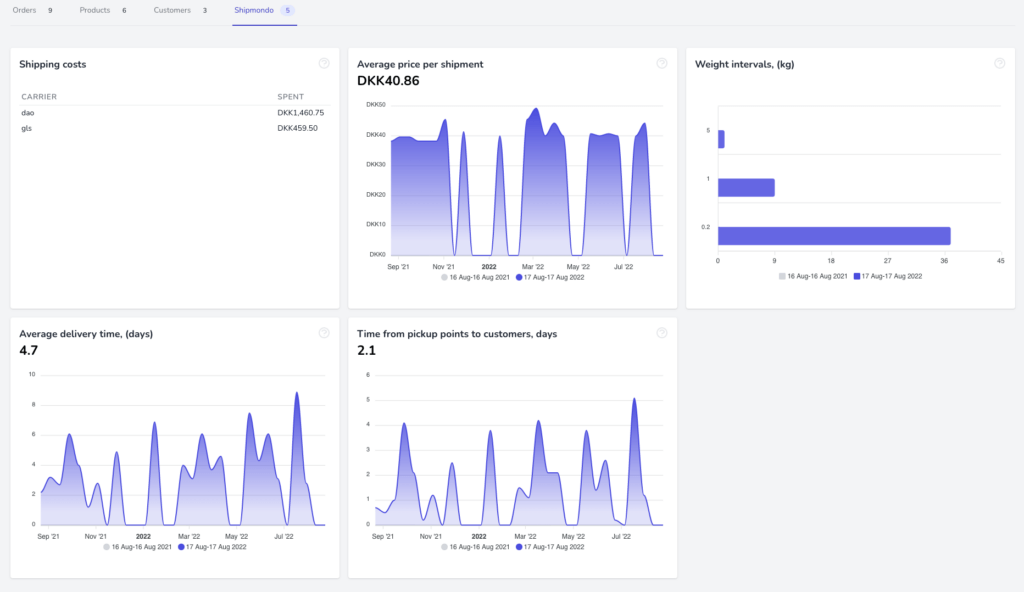 Wondering how to set it up? Check out our guide:
https://docs.razzo.io/en/articles/6478637-connect-shipmondo
New Product Widget
Our new product widget highlights the top-10 products with the highest return % over a set time frame.
This feature is especially popular among fashion industry professionals who use it to identify what products need improved descriptions.
Check your industry peers' progress and gain insight into the ins and outs of their return rate strategy.
Combined Dashboard
When your multiple Connections (store views in Magento) share the same Currencies, you can consolidate all of your stores onto a single dashboard. From there, you can monitor total revenue, order status and progress easily and from one place.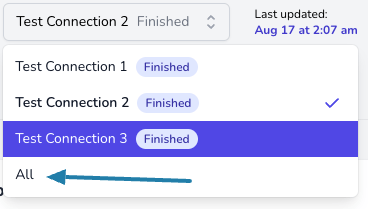 Auto Customer Segmentation
Thanks to Razzo's new auto segmentation feature, you can now filter your customers based on their interaction with your brand.
Below you can see our pre-set segments: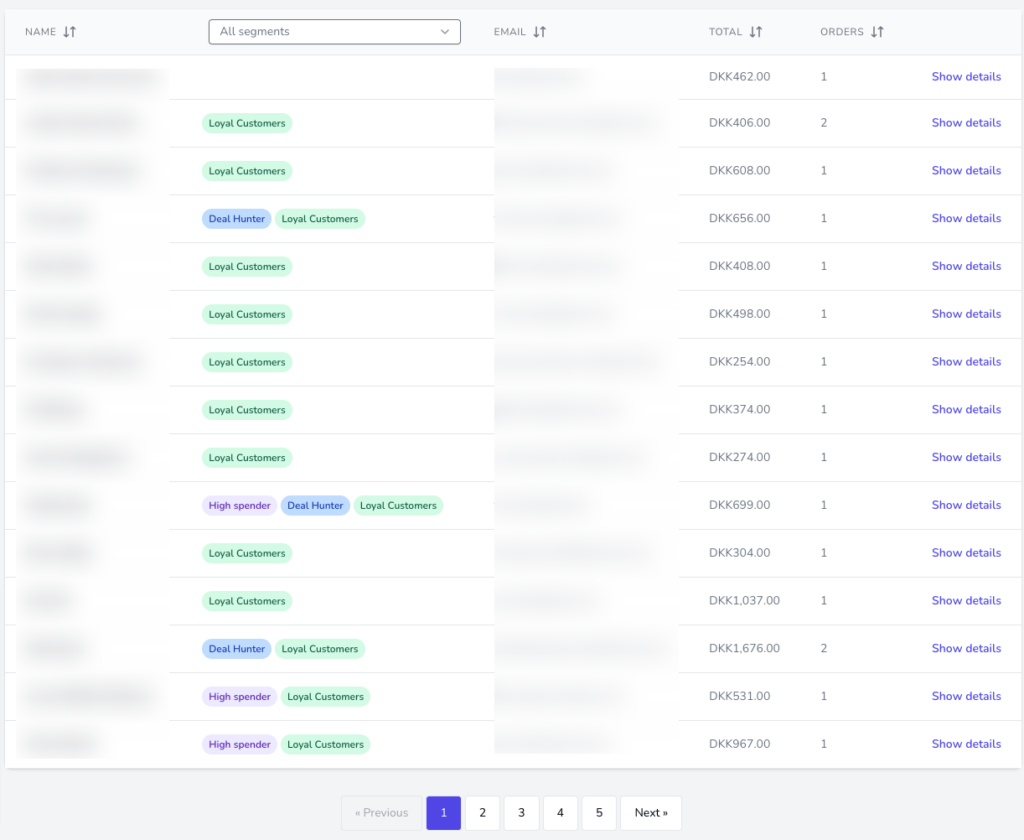 Whats' more, you can customize your own segments to track rule orders, time frame, revenue, and more: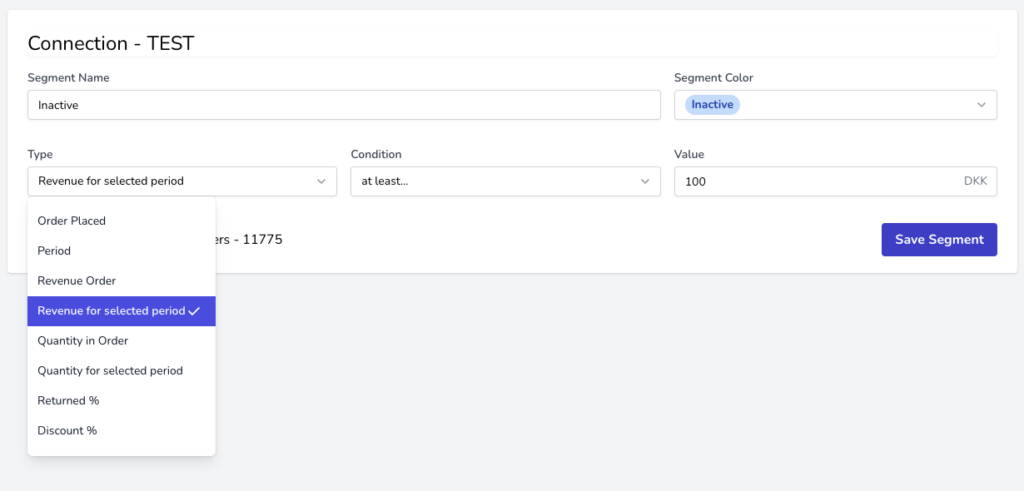 Magento Product Recommendations Synching (Scale Plan Only)
All razzo.io SCALE subscribers can now enable product recommendation synching to their Magento platform.
Razzo will link our product recommendations to your native placements on product pages in real time, no module or add-ons needed.
Recommendations can be found under Product Analytics in your Razzo account along with Sales data.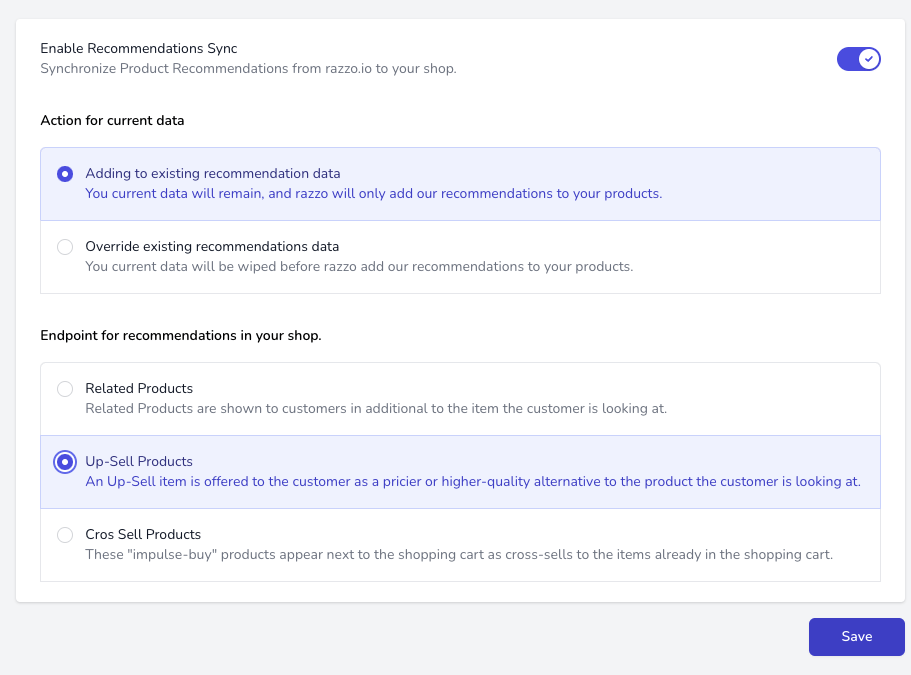 Extended Customer Analytics
We have extended our Customer Page to include more order and order status data.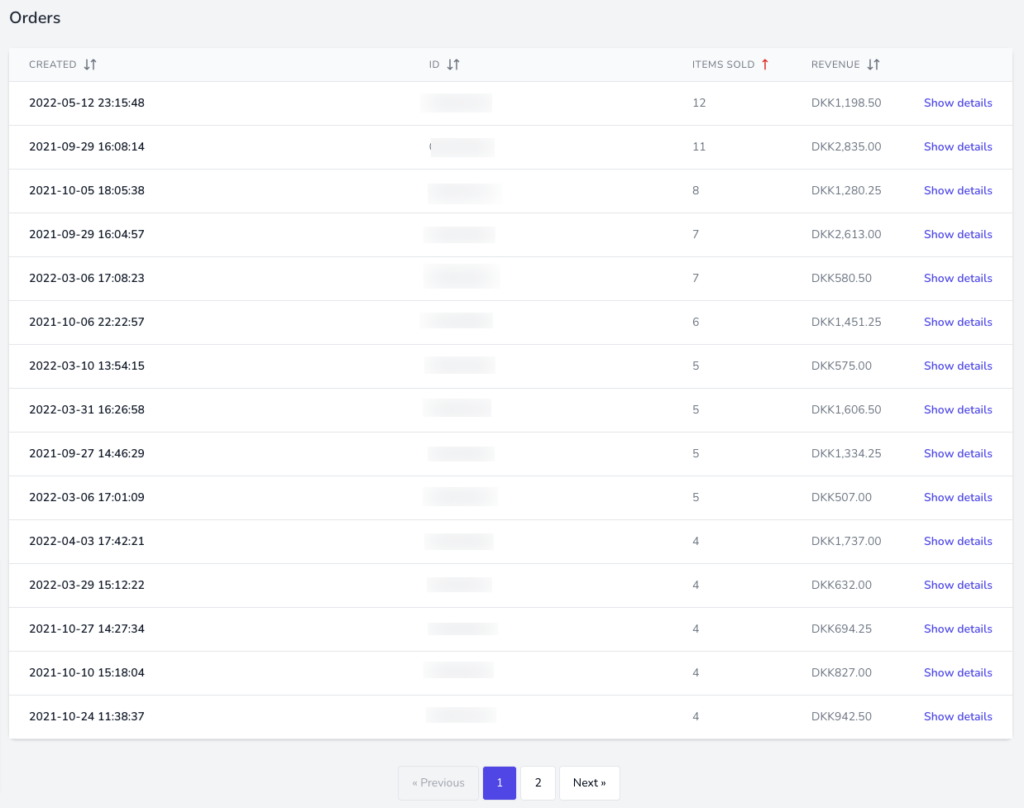 Coupon Manager
Track your coupon codes' performance, popularity, and impact on your business: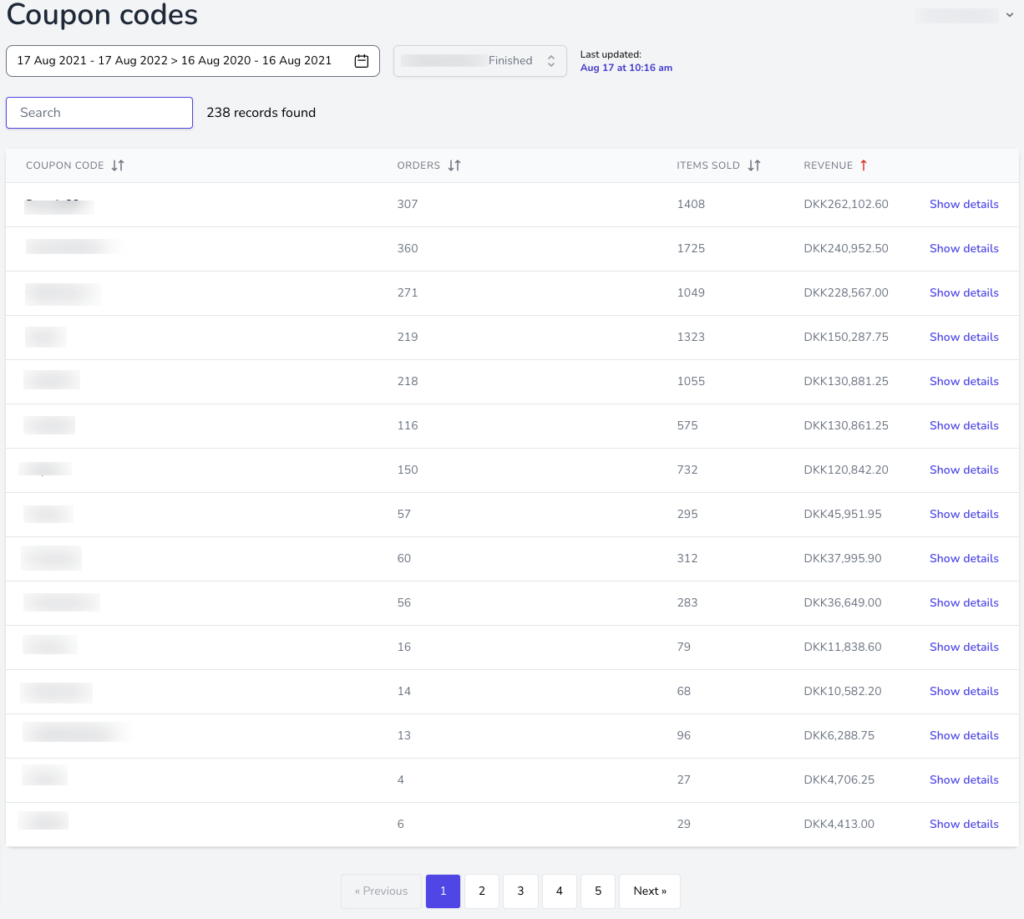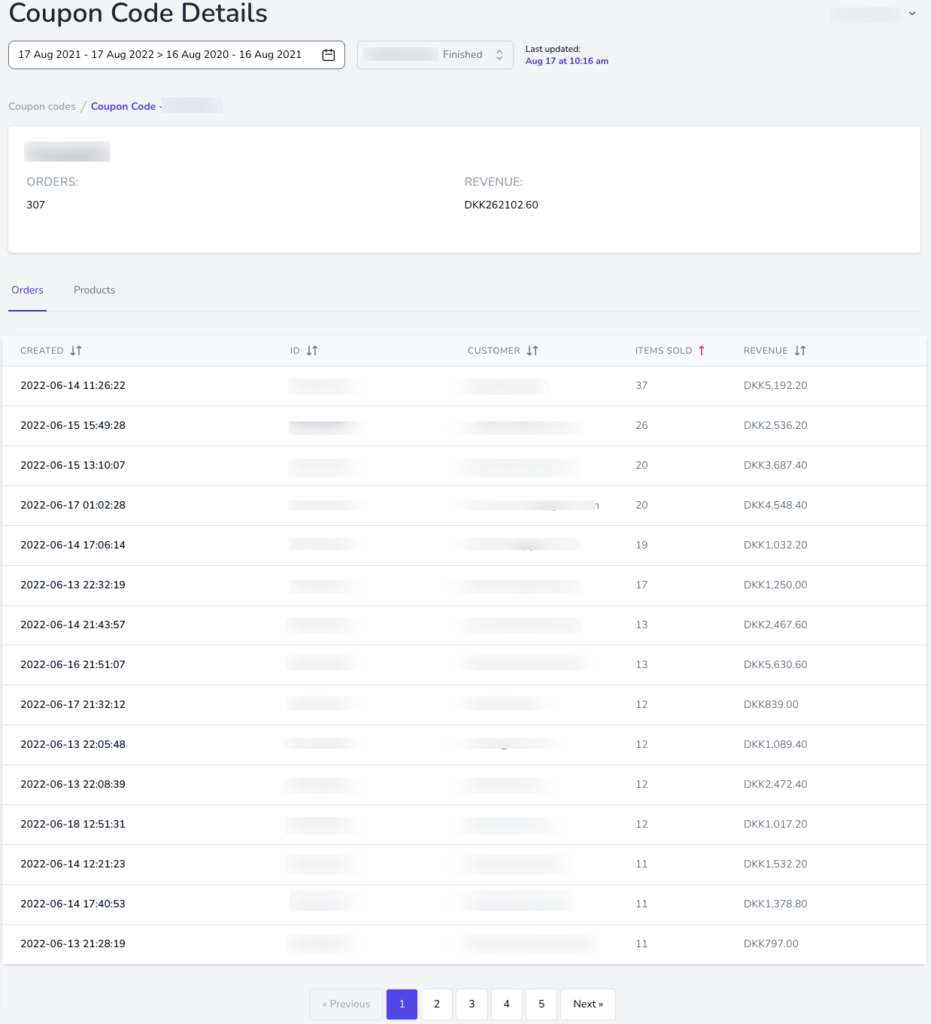 Card Payment information
Get deeper insight into your audience's preferred payment methods.
With our new Razzo feature, you can now know what card type has been used for each purchase: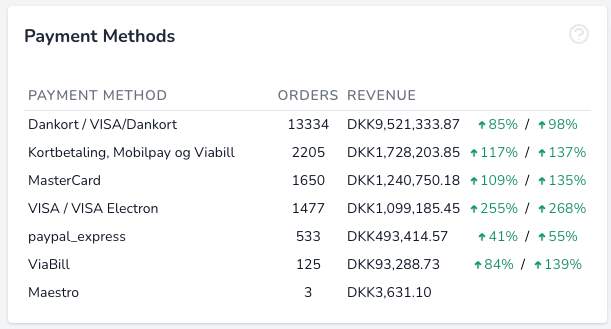 TV Mode
Our new monitor-optimized URL lets your employees keep track of your shop's performance.
You can manage what widgets are shown on the dashboard and within what interval.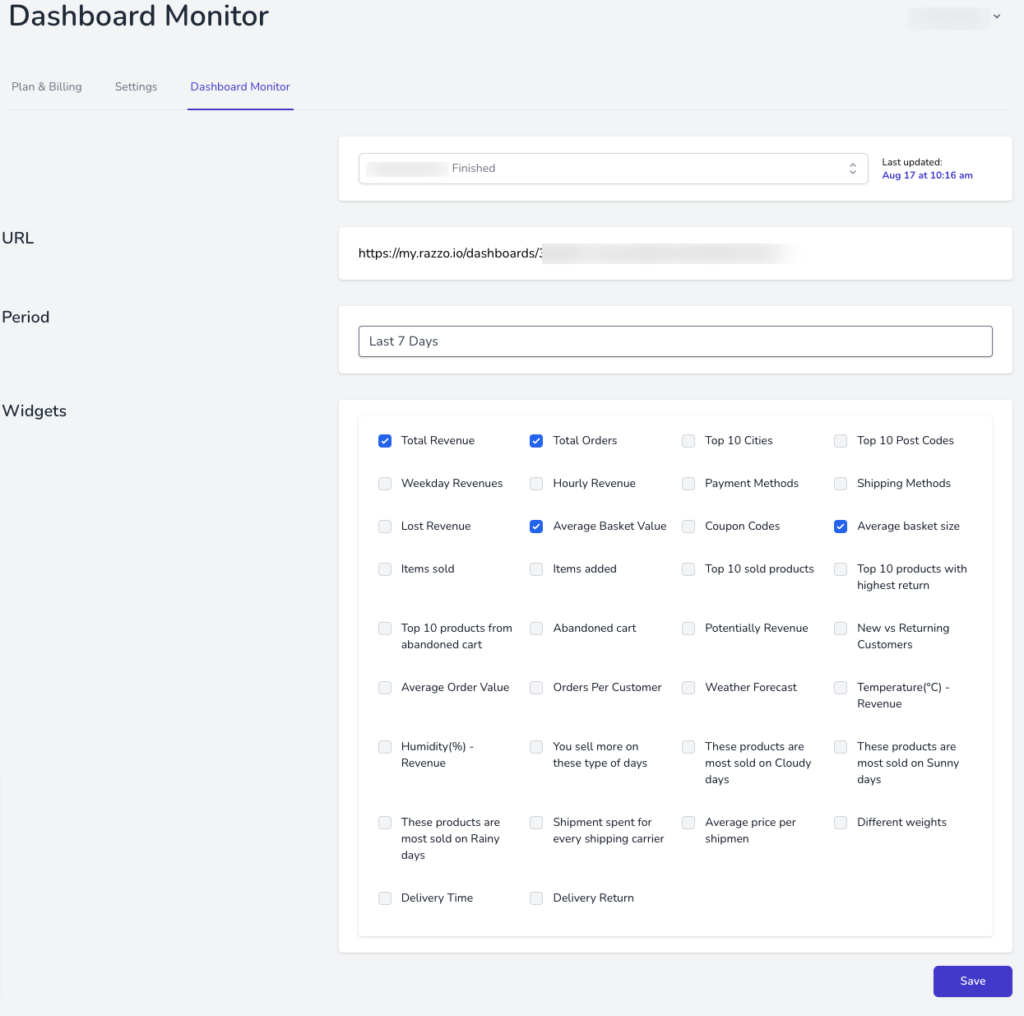 BUGFIXING
We have fixed a few minor style and design bugs and optimized discount, coupon, and catalog rules calculations.
Moreover, we have resolved an inventory-management bug in our Top-10 section that showed ID in lieu of SKU (Stock Keeping Unit).